Tommy Gate would like to acknowledge some of its many outstanding team members.
Tommy Gate is extremely proud of (and grateful for) the many wonderful men and women who work hard day in and day out to produce the best hydraulic liftgates in the world. Over the past year Tommy Gate has been highlighting some notable employee milestones on its official facebook page and would like to take the opportunity to acknowledge them here as well.
Brian Bak, Tuckunder Assembler - August 2015, 10 years
Brian is an extremely talented and detail oriented member of the Tommy Gate team. His assembly output is unmatched and he can be moved (and he often is) to any product line and be trusted to do the job correctly. Brian also spent a lot of time with engineering on the very first Tuckunder prototypes and had a hand in making that lift as good as it could be. On top of all that, Brian is smiling all the time. Thanks, Brian!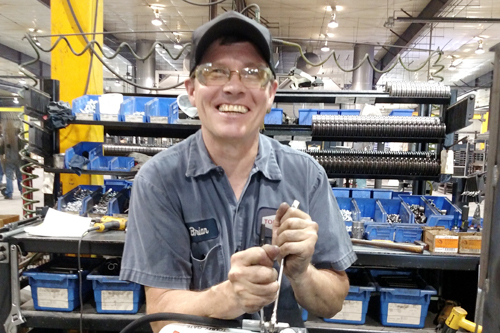 Joey Steinkuehler, UPS Shipping Supervisor - October 2015, 15 years
Although he currently works in the shipping department, Joey's talents also include painting, welding, and fielding customer technical questions. He is a family man with a son and a daughter and two of his brothers also work at the Woodbine, Iowa plant. He is a highly regarded member of the Tommy Gate team. Thank you, Joey.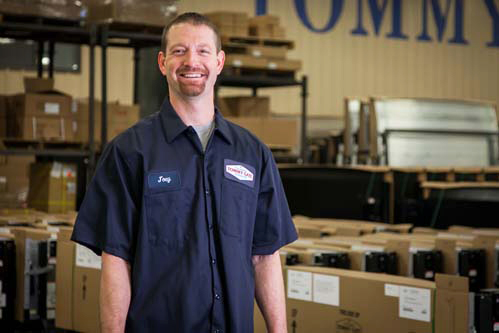 Scott Sailors, Replacement Parts Department  - February 2016, 30 years
For 30 years Scott Sailors has been a valued Tommy Gate employee. Although he was previously an integral part of the Railgate production line, Scott now works in the Replacement Parts Department. Throughout his time with Tommy Gate, Scott has proven to be dependable, steady, and capable of learning any task given him. Tommy Gate cannot thank Scott enough for all of his efforts over the years. Thank you, Scott!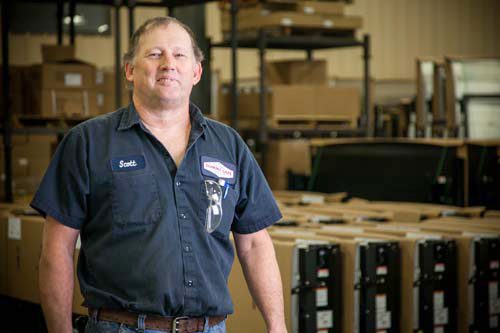 Mark Casey, Test Engineer - February 2016, 10 years
Over the years, Mark has contributed to a number of significant projects, even being largely involved in creating the Tommy Gate Bi-Folding Railgate, which was just released last summer. Mark has a unique gift for solving problems by using some of the oddest methods and materials at his disposal, including (but not limited to) computers, lasers, welders, and even baling wire. Tommy Gate would like to take this opportunity to thank Mark for all of his loyalty and effort. Thanks, Mark.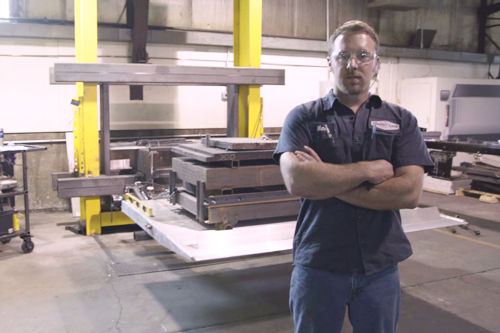 Randy Christo, Customer Service Specialist - February 2016, 10 years
Randy is an integral part of the Tommy Gate customer service team and spends his days fielding phone orders, troubleshooting calls, and website inquiries. He is also a Dallas Cowboys fan, but no one holds that against him. Tommy Gate wants to take this time to thank Randy for all his effort over the years. Thanks, Randy!
Matt Harris, Rail Lead Man - March 2016, 10 years
Matt has been a model Tommy Gate employee for 10 years! During that time Matt has consistently shown an outstanding work ethic, positive attitude, and the ability to excel at any task he undertakes. Tommy Gate thanks Matt for all of his efforts and looks forward to calling him an exemplary employee for many years to come. Thank you, Matt.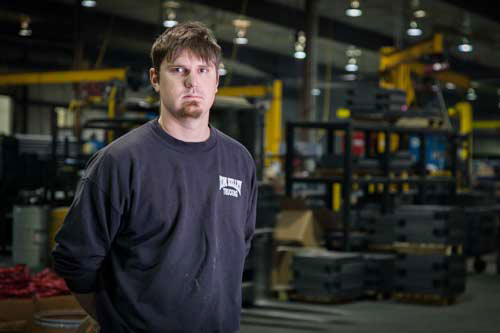 Kelly Jo Mikels, Inventory Specialist  - March 2016, 20 years
Kelly Jo Mikels has been an outstanding member of the Tommy Gate team for 20 years! During her time with Tommy Gate Kelly has performed a wide range of duties at the Woodbine Plant. Everything from sales to shipping and compiling work orders to training employees. Throughout all that time she has proven herself to be extremely competent, considerate, kind, and thoughtful. Tommy Gate thanks Kelly for everything she does. Thank you, Kelly!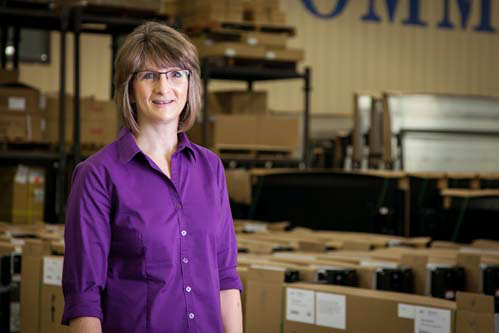 Mark Worth, G2 Assembly Lead Man  - April 2016, 10 years
According to plant manager Bill Wendt, "Mark is THE go-to G2-Series assembler." He can build anything you ask and has been extremely reliable over the years. Tommy Gate wants to say thank you to Mark for everything he does. Thank you, Mark.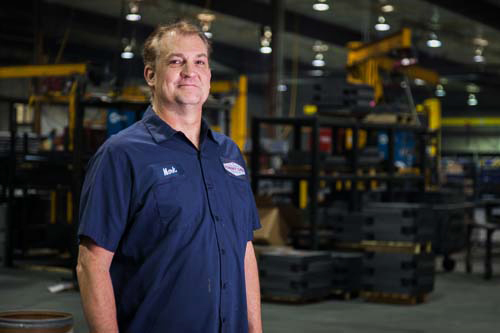 Jason Bush, Engineer - April 2016, 10 years
During his time at Tommy Gate, Jason has always displayed an exceptional eye for detail, provided top-notch customer tech support, and has been the expert resource when any applications questions arise. He is an invaluable part of the Tommy Gate engineering team and his expertise is constantly utilized across all departments. Tommy Gate wants to thank Jason for all he does. Thank you, Jason.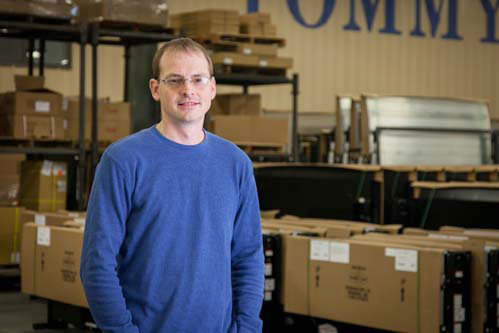 Dale Nelsen, Purchasing Manager - June 2016, 20 years
Dale is an exemplary employee, as well as a great father and friend. He loves camping, fishing, hunting and being there for his family and friends. Dale has an incredible knack for numbers and details, not to mention a great attitude. Tommy Gate thanks Dale for all of his efforts over the years. Thank you, Dale. We're lucky to have you.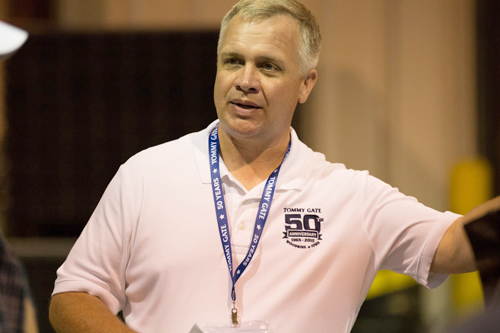 Tommy Gate is always working to design, build, and improve upon the finest liftgates in the world.
Accept no imitations.