Tommy Gate is pleased to announce the availability of the Bi-Fold, High-Cycle Railgate.
Like all previous High-Cycle Railgates, Bi-Fold models feature increased durability and endurance resulting from the unique steel-roller and leaf-chain drive system while also providing the added convenience of being 100% dock compatible.
What sets Bi-Fold Railgates apart from other High-Cycle Railgate models are their folding platforms which open and close automatically and employ a drop-down position for direct dock loading. This, together with supporting higher lifting capacities and larger platforms, means these new railgate models are perfectly designed to run frequently, in all climate conditions, and load/unload in any manner at any location. The end result is a truly elite medium-duty railgate.
Standard features include:
Steel Rollers provide consistent, reliable motion during intensive cycling
13-Inch Tapered-Aluminum Retention Ramp serves as loading taper and secures wheeled cargo
Self-Close Arm opens and closes the platform automatically
Safety-Trip Bar disengages the lift when an object is detected between platform and liftgate mainframe
Low-Profile Control simplifies operation (with five-minute inactivity shut off)
Platform Drop Down allows for direct dock and forklift loading and unloading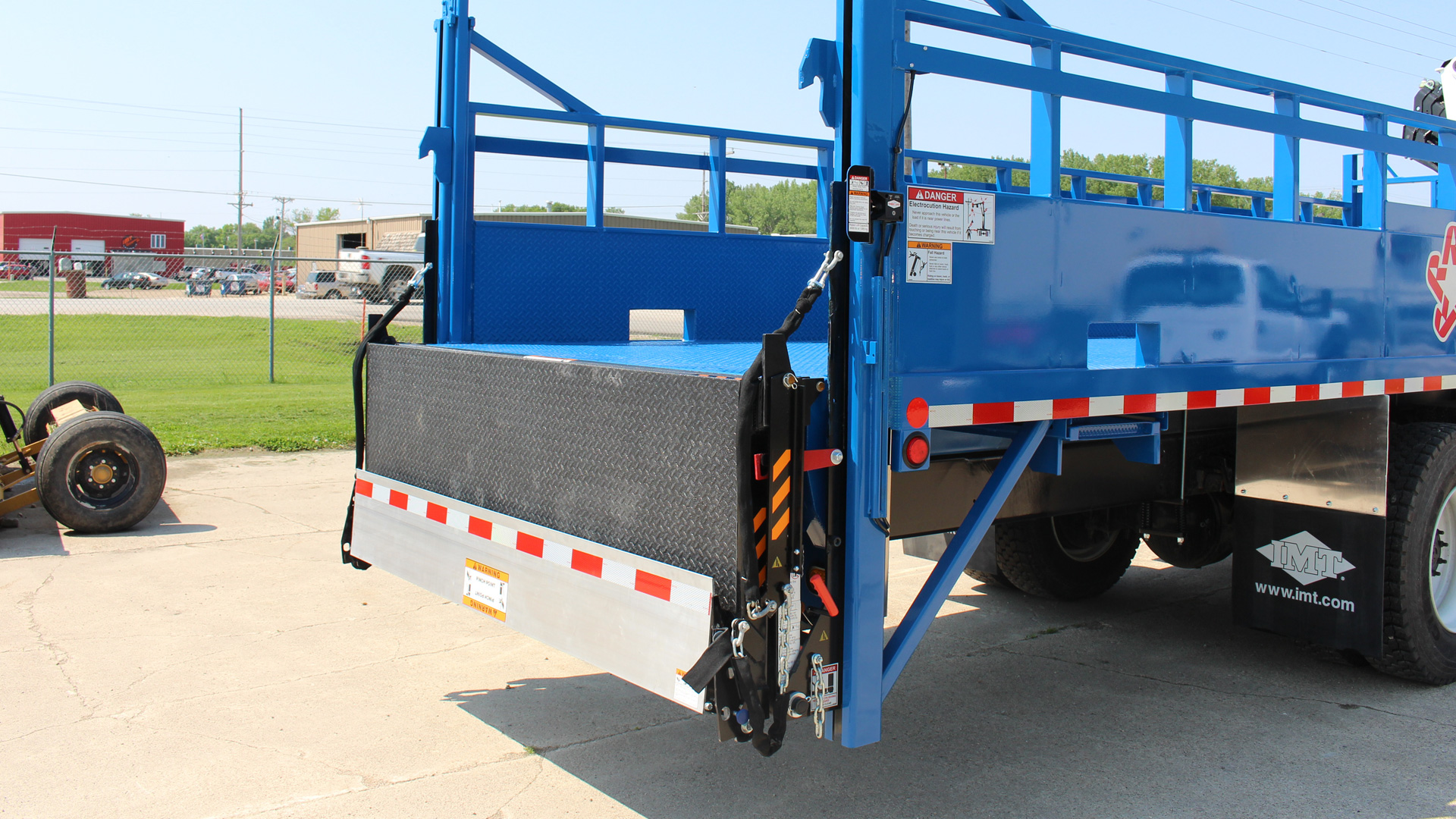 To view a product overview, design highlights, model charts, detailed dimensions, and important documents, go to THE BI-FOLD, HIGH-CYCLE RAILGATE PAGE.
Tommy Gate is excited to introduce this lift to the truck equipment industry and will be eager to answer any questions you have. Feel free to contact your territory manager or customer service at 1-800-LIFTGATE.
BI-FOLD, HIGH-CYCLE RAILGATE OPERATION VIDEO