The busy beer makers' liftgate solution to beverage delivery.
Bosque Brewing Company is one of the best breweries in the state of New Mexico and in just five years of existence their business has expanded rapidly. To meet the increasing demands of distributing their award-winning beer, the brewery has recently added a beastly work truck to their fleet and upfit it with a Tommy Gate 3000lb.-capacity Bi-Fold, High-Cycle Railgate.  
Situated in a strip mall in northern Albuquerque, the Bosque Brewing Co. headquarters at first seems small and unassuming. That is until one realizes that the stretch of mall houses the company headquarters, brewhouse, warehouse, original tap room, and comprises almost the entirety of the block-length complex.
Bosque launched the company in 2012 with this first tap room and now has four locations across the state: two in Albuquerque and two in Las Cruces (with a third Albuquerque location scheduled to open in early 2018). The immediate success and popularity of the dine and drink locations is attributed to the brewery's limitless creativity with food and beverage and their targeted focus on customer experience.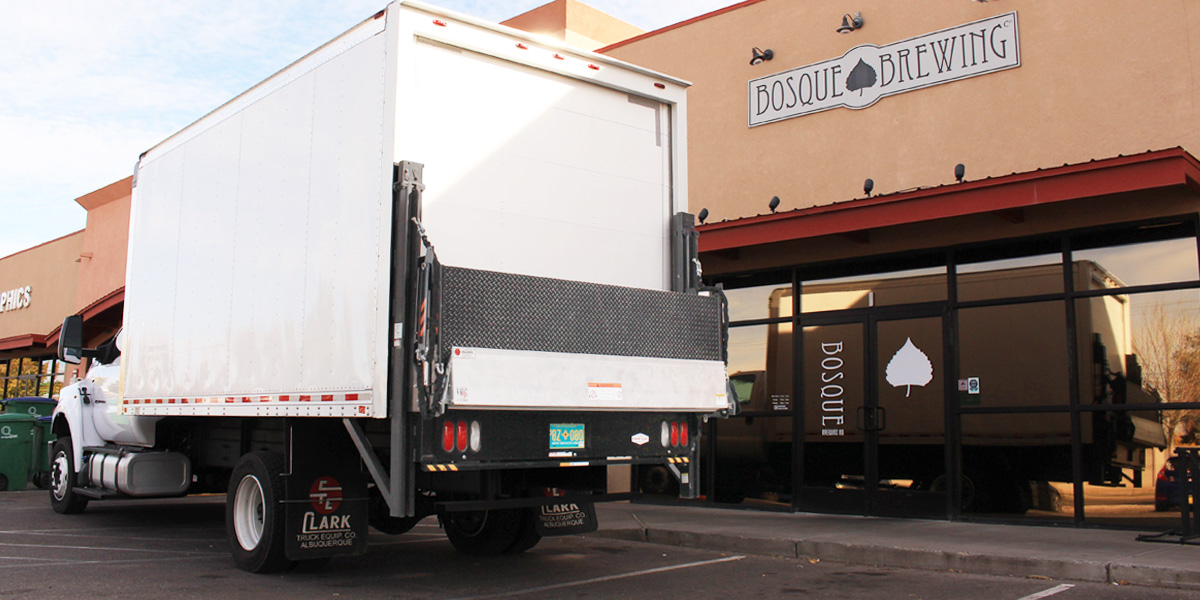 Bosque's Logistics Manager, Steve Rodgers, recently spoke with Tommy Gate and explained how he is meeting the challenges of moving such vast quantities of beer.
Before acquiring their newest vehicle, the Bosque fleet consisted of three commercial vans and a used Isuzu cabover box truck. Once the time came to go ahead and get a bigger vehicle, Steve contacted Don Chalmers' Ford and procured an F-650 cutaway chassis. When asked about what liftgate requirements he had, Steve replied, "I want to put a ton of beer on the back of the thing and not have it give one bit."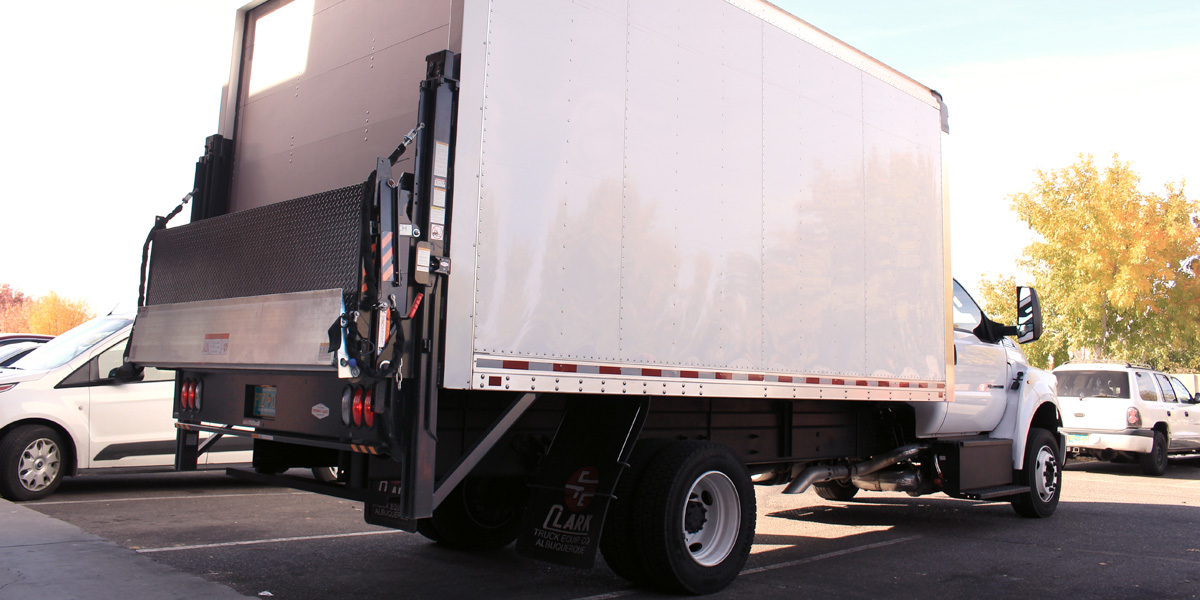 Chalmers' Ford then reached out to Clark Truck Equipment (a forty-year Tommy Gate dealer). Clark's Northern Territory Rep, Aaron Ramirez, upfit the Ford chassis with a 12-foot Morgan LDX van box and a Tommy Gate 3000lb.-capacity Bi-Fold, High-Cycle Railgate (Model# 89-30 BF TP70).
Once that beast of a box truck was completed, one of the first trips it made was transporting 72 kegs from the Albuquerque brewhouse to the tap rooms in Las Cruces. At 170lbs. per keg, the total weight for that trip came to 12,240 pounds of expertly crafted beer; a trip that would not have been cost effective for their previous box truck.  
The new Ford Box Van not only shuttles beer to Bosque's Albuquerque and Las Cruces locations, but also to the Admiral Beverage Corporation Warehouse. Admiral, in turn, distributes the beer to approximately 1100 locations around the state, including restaurants and grocery/convenience stores.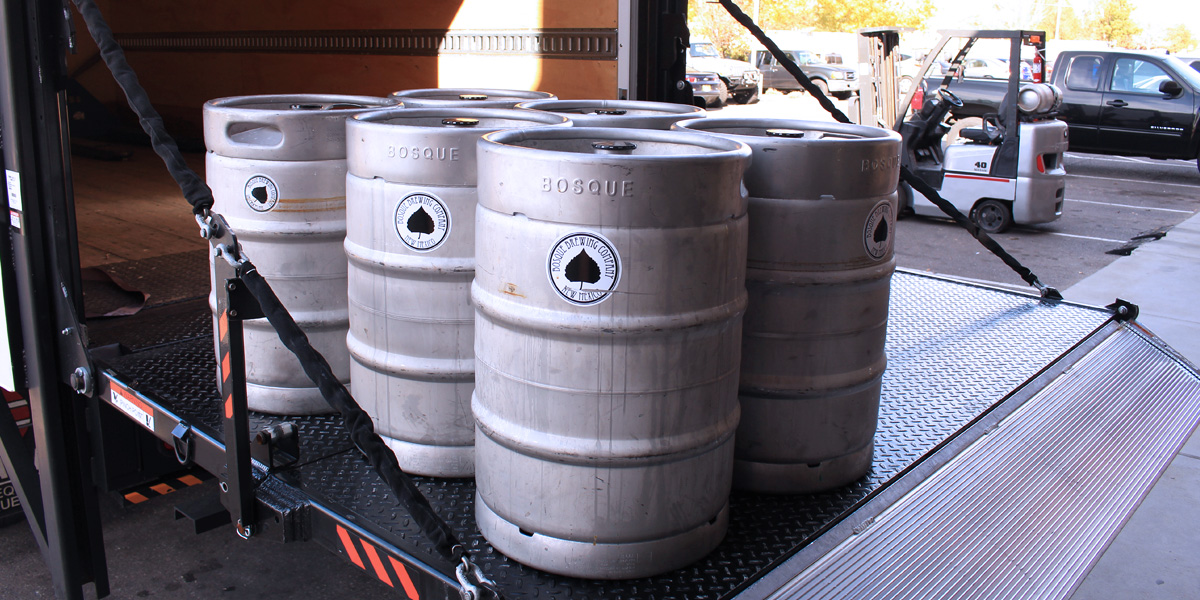 According to Rodgers, Bosque transports at least fourteen tons of beer every week (not including what Admiral distributes for them). And, it does so with a crew of only four guys. "Having the right equipment to move all of that is key to our department's success," he says.
One of the Bosque staff who has had previous experience with other liftgate models, told Tommy Gate that their new Bi-Fold Railgate operates "like a Cadillac" and he appreciated that the automatic open/close function meant he didn't manually have to deal with the platform.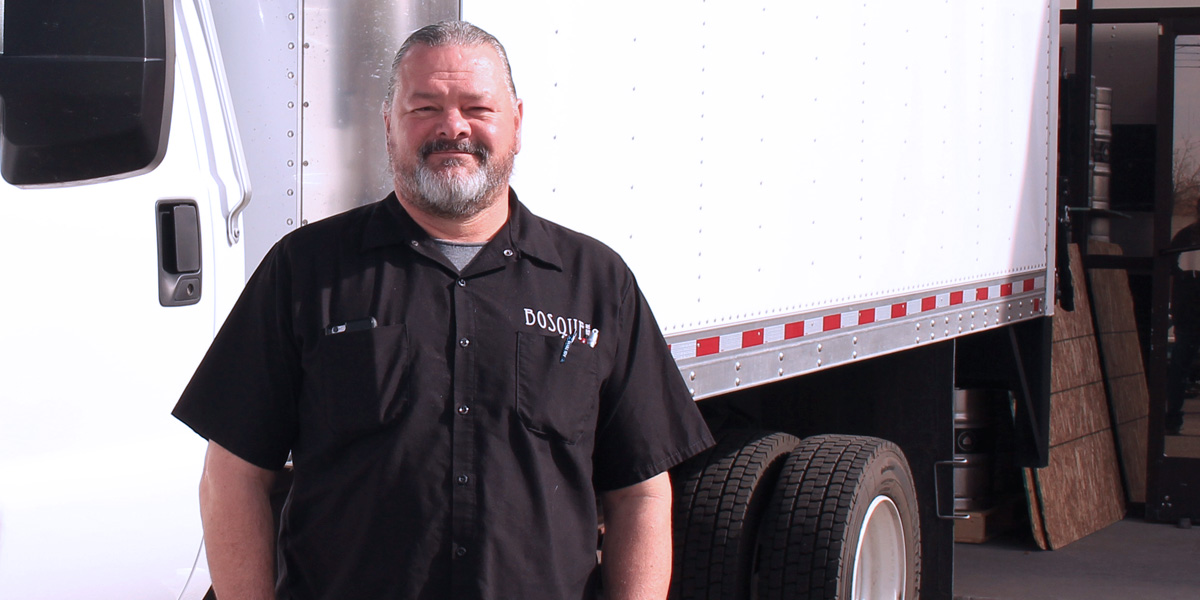 Bosque's further expansion plans include moving the brewing operation to a much larger Bernalillo location where they will be able to brew in larger quantities and begin canning on site. All this continued growth points to one thing, the need to add more trucks to the fleet down the road. 
BOSQUE BREWING COMPANY WEBSITE
BI-FOLD, HIGH-CYCLE RAILGATE OPERATION VIDEO
Tommy Gate is always working to design, build, and improve upon the finest liftgates in the world.
Accept no imitations.