The new, aluminum-body 2015 Ford F-150 is garnering a lot of attention.
Rarely does the release of a new pickup truck garner as much attention as the new, aluminum-body 2015 Ford F-150.  As far back as late 2013 there had already begun a lot of talk, speculation, and excitement surrounding the new Ford pickup. However, with the start of this new year, the intriguing new truck is receiving more and more media attention yet.  
Already, Truck Trend Magazine has selected the 2015 Ford F-150 as its Pickup Truck of the Year. They attribute the Ford's "capability, everyday usability, and fantastic performance," compared to others in its class, as reasons for handing out the award.
Work Truck Magazine has dedicated its January cover story to the development of the 2015 Ford F-150. That piece outlines the "lightweight" approach behind the project. They mention that Ford initially looked to how other automakers had used aluminum bodies, most notably, Jaguar and Aston Martin. Such an approach had never been applied to pickups before, but the fundamental philosophy behind a lighter body leading to increased capacity, capability, and fuel economy, was evident.
Forbes has even published an article this month focusing on Ford's marketing of the new F-150. They suggest that Ford's biggest hurdle will be convincing consumers that the new, aluminum body is just as "Ford Tough" as previous incarnations. It goes on to describe how the new bodies are actually tougher than before.
And while all of those articles offer varied, valuable, information in their own right, this review of the 2015 Ford F-150 Platinum 3.5L EcoBoost at Car and Driver is also a great read and offers a killer photo gallery.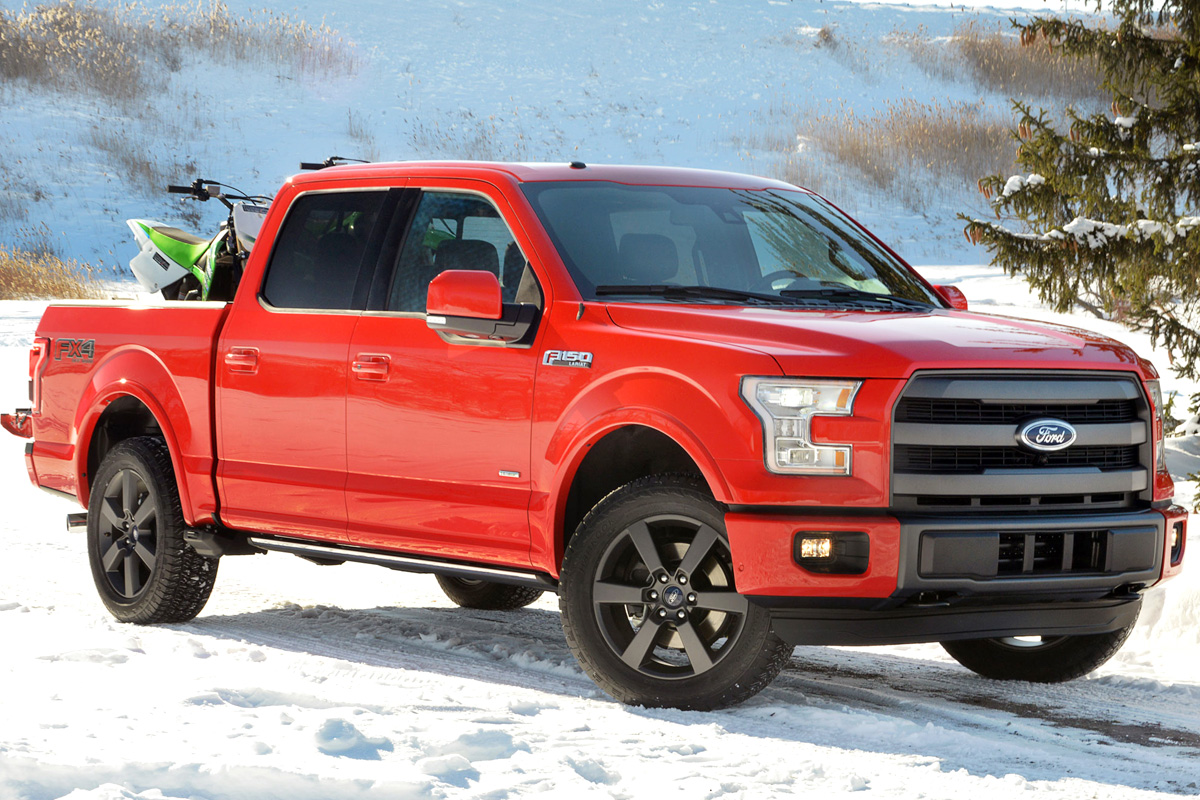 Notable 2015 F-150 highlights mentioned throughout these articles include the truck's
innovative design

significantly reduced weight

increased fuel economy

greater towing and hauling capabilities

improved handling and braking

more aerodynamic body shape

comfortable cabin

four efficient powertrain options
All of this is just to show that Ford has really gone the extra mile with the development and release of the 2015 F-150, which is to be expected seeing that the Ford F-150 is the biggest selling pickup on the market (and this "13th generation" does not intend to be an exception).  
Tommy Gate expects to have an announcement soon on mounting brackets for Original and G2 Series liftgates for the new Ford trucks, so keep an eye out for that.