New G2-Series Liftgate models for Chevy Colorado and GMC Canyon compact pickups.
General Motors has recently re-entered the mid-size pickup market with their 2015 Chevy Colorado / GMC Canyon tandem and Tommy Gate has new applications ready to go.
The new G2-54-7542 is now available with either a 38-inch Steel Treadplate or Extruded Aluminum platform. This new Tommy Gate model is rated at a 750lb. lifting capacity and has a travel of 42 inches. Being a G2-Series hydraulic lift means it features a pair of hydraulic cylinders that apply direct power to both sides of the platform. Specifications, dimensions, and photos of the new liftgate may be viewed on THE G2-SERIES PICKUP LIFTGATE PAGE.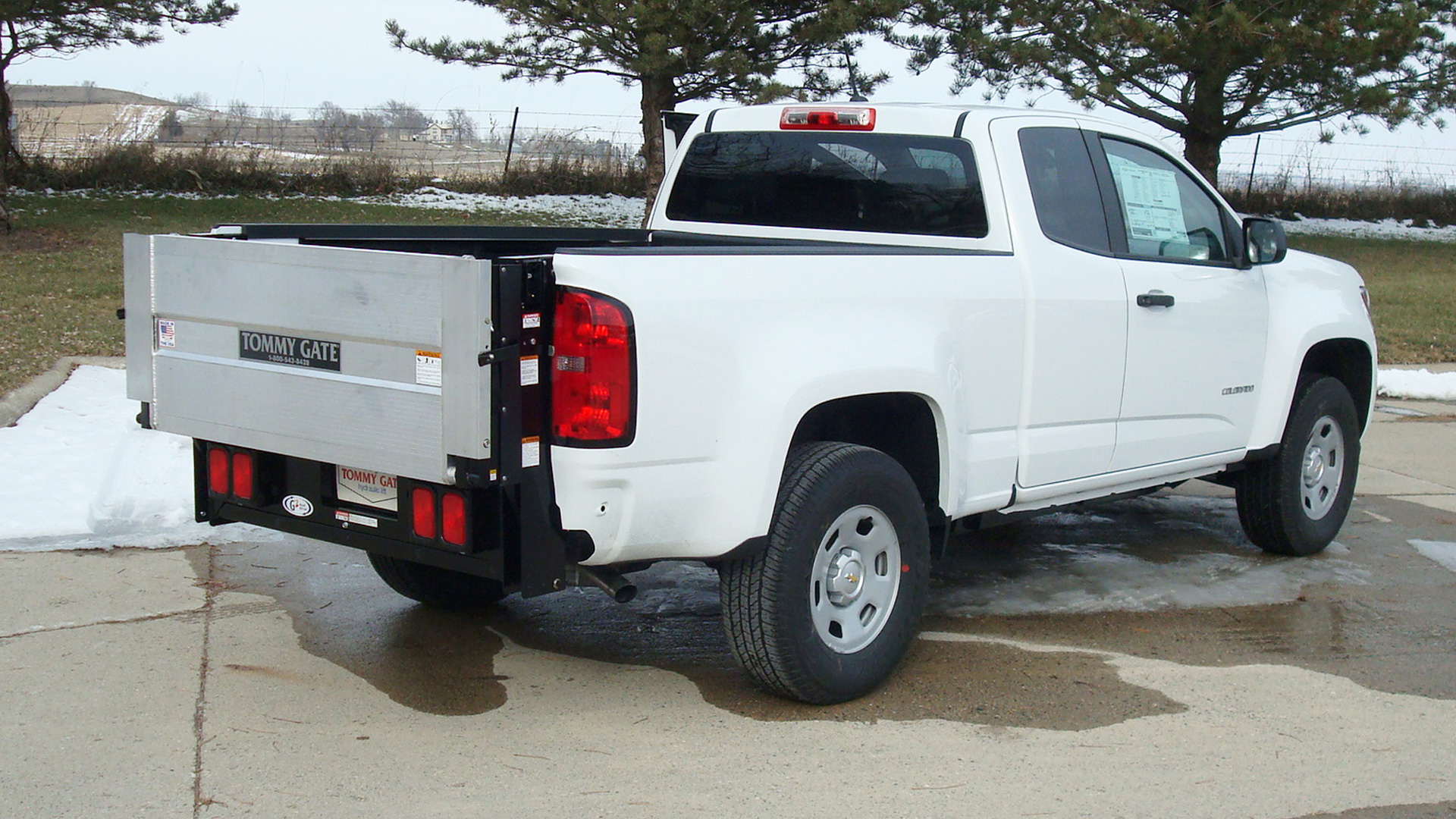 Since the Toyota Tacoma and Nissan Frontier have been the only other players in the mid-size market since Ford ceased producing the Ranger and Chrysler canceled the Dakota, Chevy expects the Colorado to be an immediate contender. By all accounts the new Colorado design is a sturdier, better looking, and better performing truck than its previous Isuzu-based design that was discontinued in 2011.
To further support Chevy's optimism, shortly after the updated Chevy Colorado was introduced this fall, it won Motor Trend's 2015 Truck of the Year (by a unanimous vote), besting the front-runner, all-aluminum body, 2015 Ford F-150.
Motor Trend magazine Editor-in-Chief Ed Loh was quoted as saying, "GM's kind of built that right-sized honest pickup truck that I think will meet the needs of a lot of people. It's a good value. You can get a base work truck in the low $20,000s. You can get the 4-by-4 Z71 starting at $30,000 which is very cost competitive to Toyota and Nissan."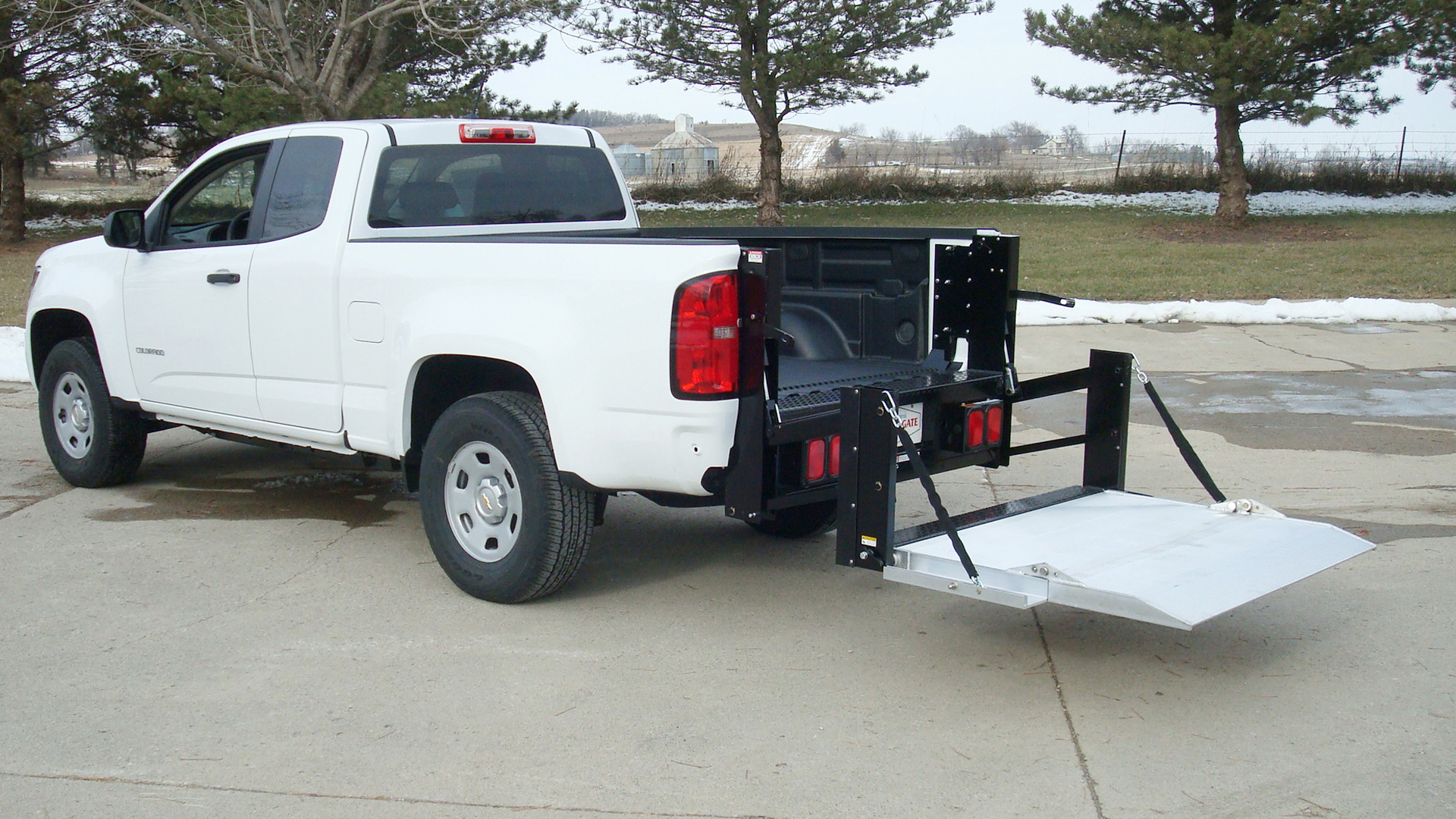 Neither the Tacoma nor the Frontier have been updated in quite some time, as there has been little incentive to do so. However, this is soon to change when Toyota plans to unveil a new Tacoma in early 2015.
The new liftgate models designed for the 2015 Chevy Colorado are the first "compact pickup" liftgate that Tommy Gate has ever built for the dual-cylinder, G2 Series. All previous compact pickup liftgates have been offered in the cable-based Original Series.
For more information, contact Tommy Gate customer service at 1-800-LIFTGATE.
Tommy Gate is always working to design, build, and improve upon the finest liftgates in the world.
Accept no imitations.