Tommy Gate has launched an all-new Tuckunder Liftgate.
Woodbine Manufacturing Company, producer of Tommy Gate hydraulic lifts, announced today the availability of a brand-new Tuckunder Series liftgate (TKT) for flatbed, stake, and van bodies.
TKT Models, the first Tuckunder-style liftgates ever produced by Tommy Gate, incorporate a state-of-the-art, wide-arm, dual-cylinder design along with numerous installation, operation, and service features to maximize both operator and upfitter convenience.
TKT Models are currently being offered with self-leveling, wedge-style platforms (either extruded aluminum or steel treadplate), lifting capacities of 2500 or 3000 lbs., and bed extensions fitting either 96- or 102-inch-wide bodies.
Standard features include:
hydraulic power-down to provide quick, consistent platform deployment
underride impact guard to protect from vehicle underride
24-inch rubber dock bumpers to protect bed extension from contact with dock surface
snubber kit to secure stored platform 
low-profile, fixed toggle control (with five-minute inactivity shut off)
2-gauge, full-length power cable and ground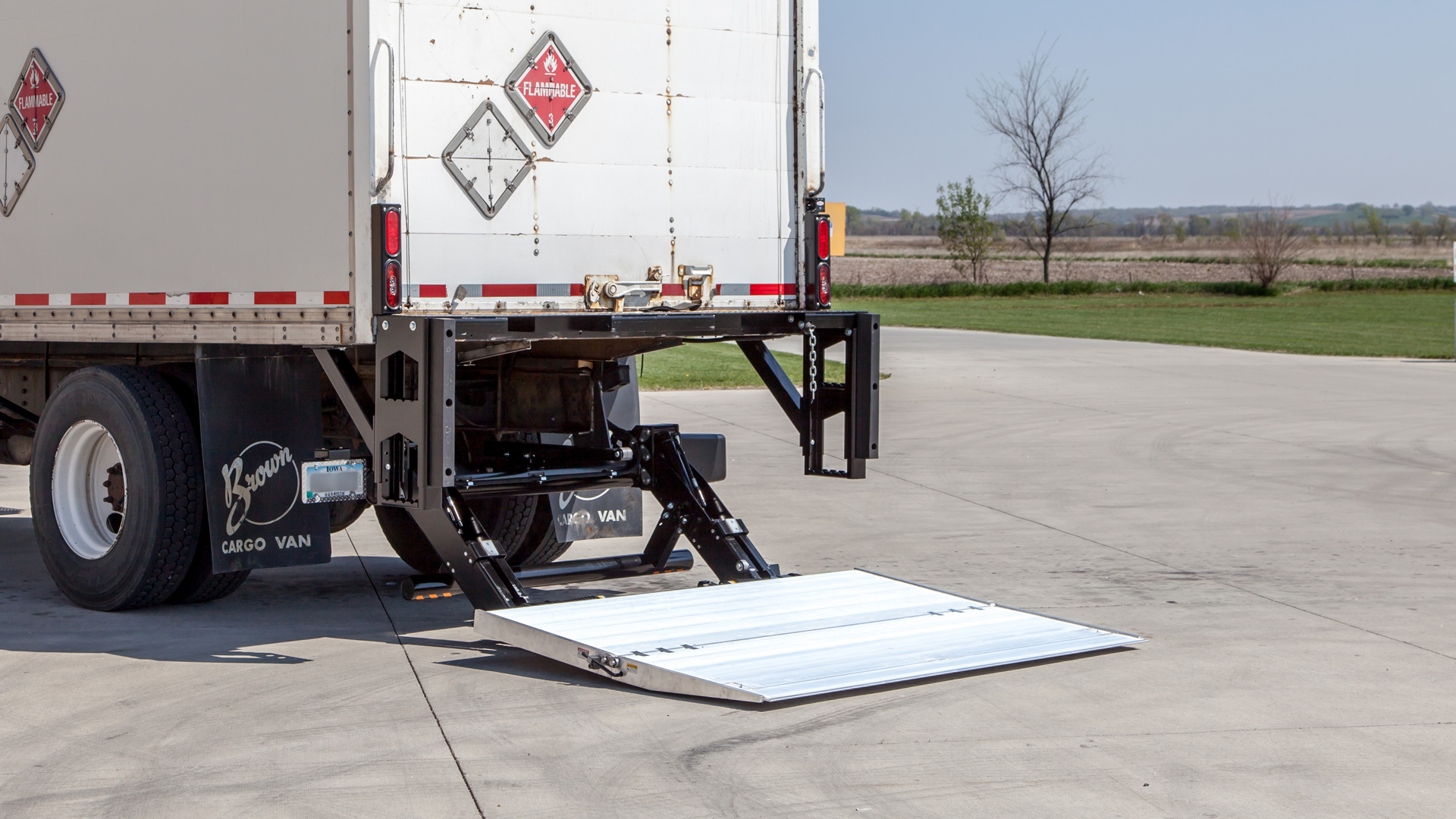 Throughout an extensive research and development process, the Tommy Gate engineering and customer service departments elicited mass amounts of feedback from their network of industry resources which dictated many of the TKT Models' specifications and features.
According to Tommy Gate Senior Engineer Andrew Fitzgibbon, "[Tommy Gate] interviewed distributors and installers about what sort of things they liked, or didn't like, about the products in the marketplace. And we talked to some end customers about how they used their gates. We also mixed in a healthy dose of taking into account our capabilities, our expertise, here at the factory and what we do well. So, we kind of mixed all three of those things together and ended up with our finished product."  
Tuckunder Series product descriptions, design attributes, liftgate features, model numbers, and documents are located on the Tuckunder Series Liftgate Page.
Located in Woodbine, Iowa, the Woodbine Manufacturing Company facility sits on the same piece of land where every Tommy Gate hydraulic lift has been produced for forty-nine years.
Tommy Gate is always working to design, build, and improve upon the finest liftgates in the world.
Accept no imitations.