The NTEA Work Truck Show is coming to Indianapolis this March 15th - 17th, and Tommy Gate is excited to be exhibiting new liftgates and new liftgate features for attendees from all over the world.
The NTEA Work Truck Show is North America's largest work truck event where hundreds of companies gather to display the latest and greatest in all things truck equipment. It's an excellent occasion for work truck professionals to share new product offerings and discuss the challenges facing the industry.
Tommy Gate will be on hand in booth #1431, right beside Nissan Commercial Vehicles and Bucher Hydraulics.
View the 2017 NTEA WORK TRUCK SHOW FLOOR PLAN.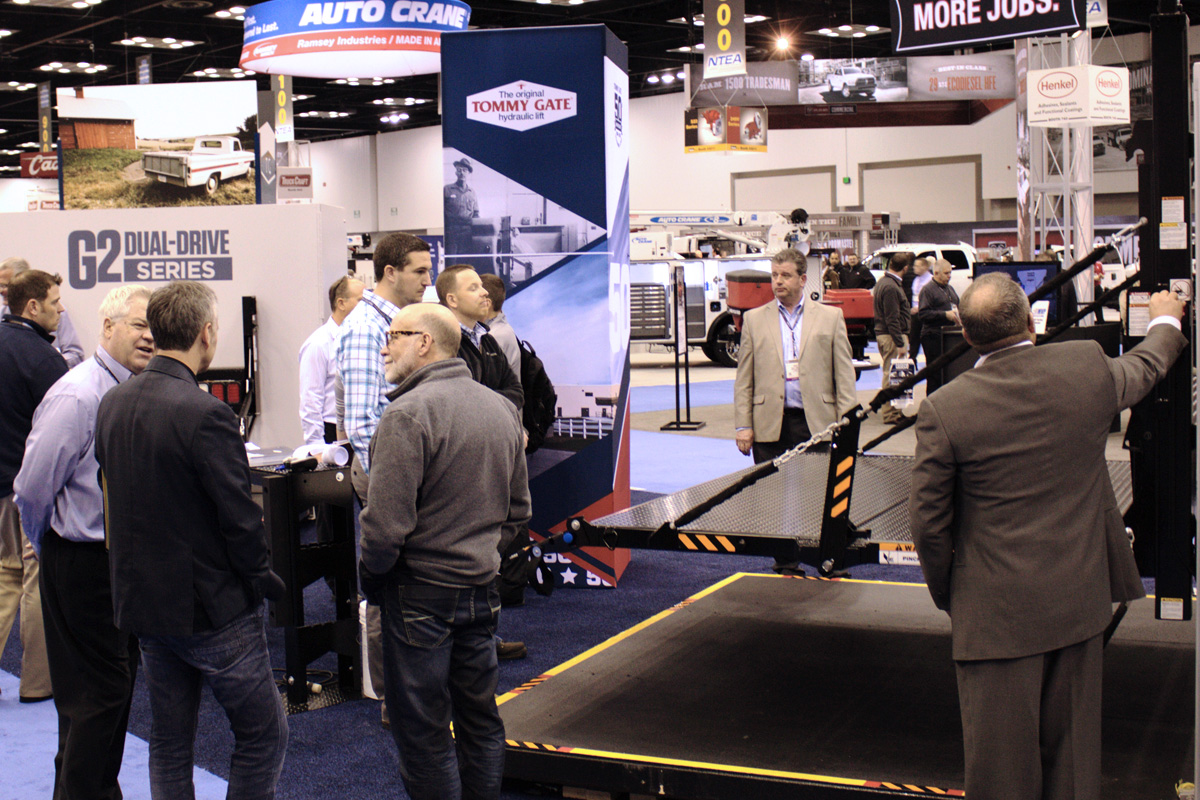 This year Tommy Gate will have a big Bi-Fold Railgate as well as a Cantilever Series lift on display.
The Tommy Gate Bi-Fold Railgate is an elite, medium-duty, railgate that features folding platforms, steel rollers, and a "drop-down" function for dock compatibility, while Cantilever Series lifts are becoming one of the most popular lifting solutions for owners of modern day commercial vans. So, stop by to see the latest and greatest, or just to say hello. We look forward to seeing you.
If you will be attending the show, and would like a free floor pass courtesy of Tommy Gate, send an email with your name, company name, and city (location) to marketing@tommygate.com. We'll be happy to provide you with one!
Tommy Gate is always working to design, build, and improve upon the finest liftgates in the world.
Accept no imitations.