Tommy Gate had a great time with all of the customers and vendors in Indianapolis.
This year's Work Truck Show was a great success. Tommy Gate had a busy booth and really enjoyed the opportunity to visit with so many distributors, customers, and contacts.
In the booth, Tommy Gate was demonstrating both the High-Cycle, Bi-Fold Railgate and Cantilever Series lift. Both of those liftgate models are growing in popularity, look great, and are fun to show off.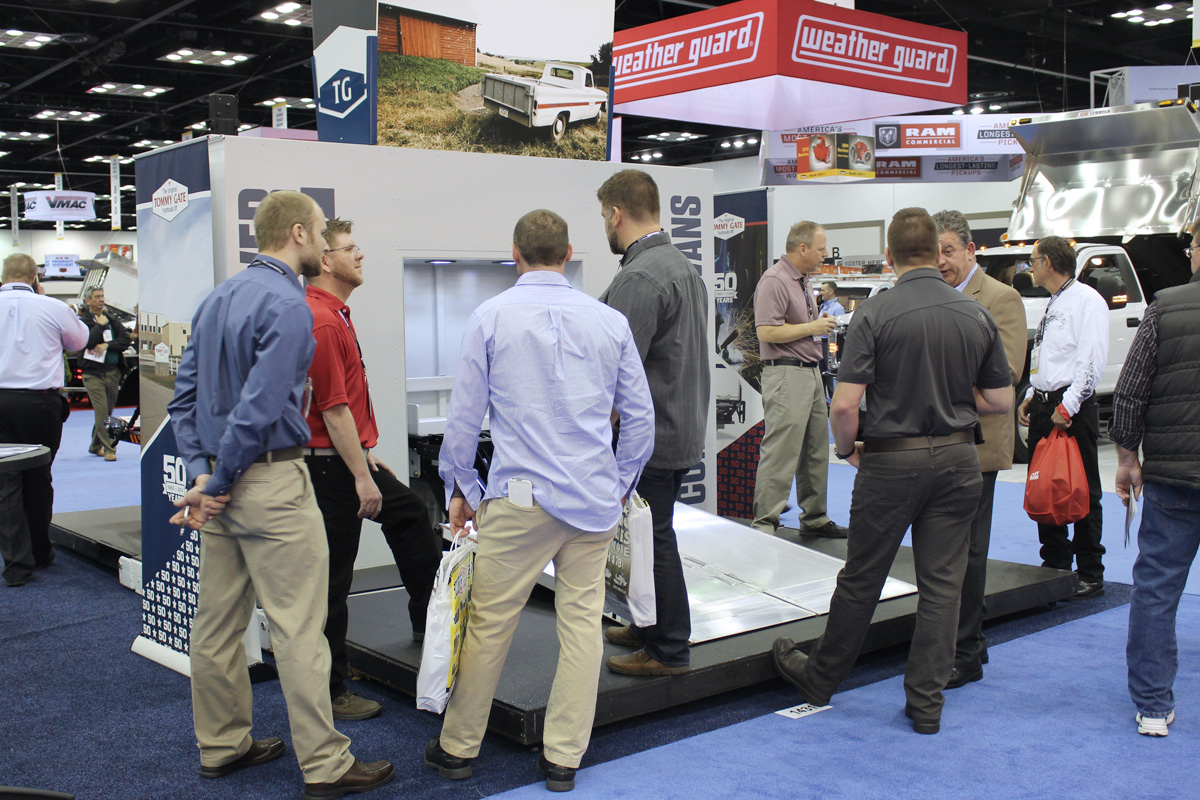 However, the biggest news at this year's show was the coming Federal Motor Vehicle Safety Standard #111.
That safety standard will enforce minimum rear field of view requirements on all vehicles with a 10,000 gross vehicle weight or less. This means that most all commercial-size vehicles will be outfitted with mandatory cameras and sensors by May of 2018.
Tommy Gate has already addressed this issue by releasing a number of Rear Camera & Sensor Kits for pickups and commercial vans. More of those kits will be developed as more vehicles appear on the market.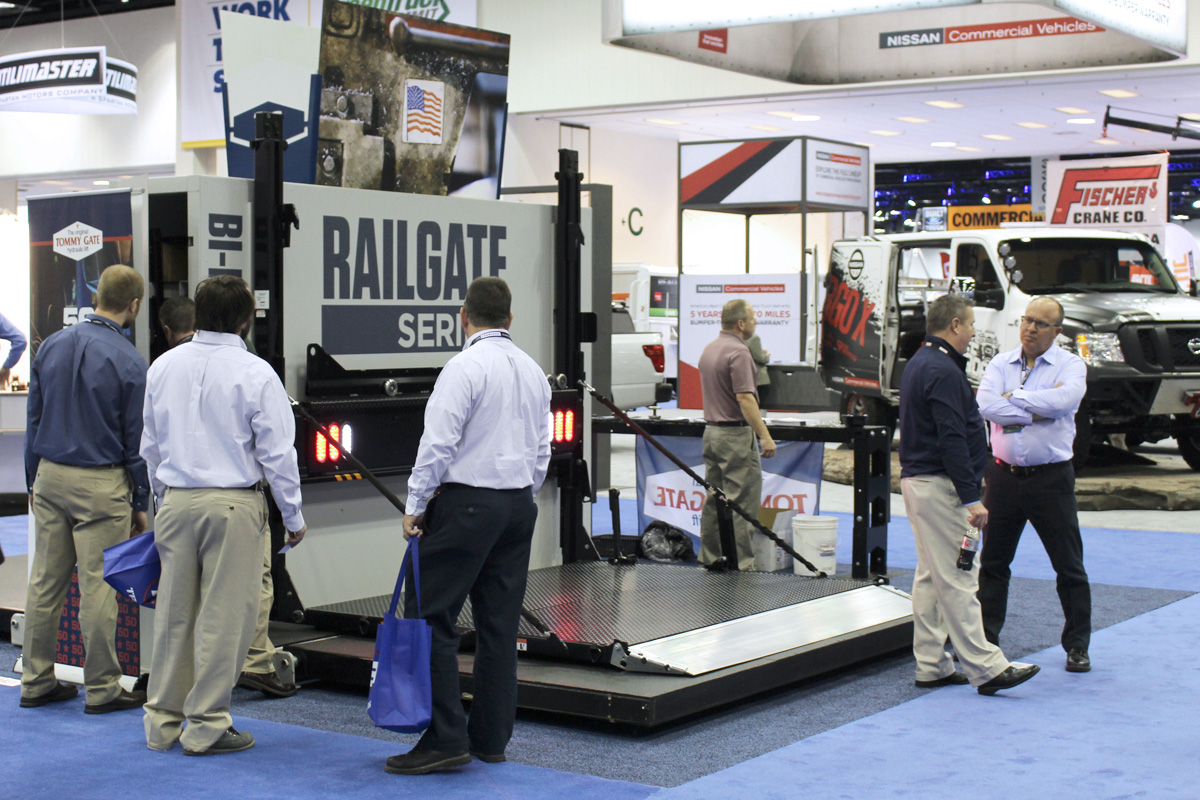 In addition, last week in Indianapolis the NTEA announced the availability of an FMVSSS 111 Kit that will help truck equipment upfitters measure the compliance of their altered vehicles.
The new NTEA Kit is really pretty nifty. You can view what they offer by following the button below. 

Thanks again to everyone who stopped by the booth. This year's show was really great. We can't wait to see you all again next year.
If you have any questions, feel free to contact customer service at 1-800-LIFTGATE.
Tommy Gate is always working to design, build, and improve upon the finest liftgates in the world.
Accept no imitations.