G2 Series liftgates are now being offered with a "hot dip" galvanizing option.
Tommy Gate is excited to announce the all-new availability of galvanized G2-Series liftgates.
In many parts of the country where hydraulic lifts are used, harmful environmental conditions often cause steel to rust and corrode. Be it salt, rain, snow, sleet, or sludge, hydraulic lifts installed on the back of work trucks tend to get all manner of damaging elements kicked, splashed, and sprayed all over them. Keeping the steel clean and dry is an excellent way to maintain a liftgate, but galvanizing a G2-Series liftgate is the best way to ensure long-lasting appearance and function, even in the most extreme climate conditions.
Tommy Gate, in conjunction with Valmont, one of the country's largest, most-trusted custom galvanizing companies, is now offering G2-Series liftgates with a high-quality, galvanized treatment option. The process is a state-of-the-art, seven-stage, "hot-dip" metallic-zinc coating procedure that conforms to all ASTM standards and eliminates the worry of corrosive damage from exposure to the harmful elements of nature.
Here are some important notes to consider with a galvanized G2-Series liftgate:
mounting brackets and options (such as tire racks and/or bolt-on light kits) must be specified with the initial order to be included in the galvanizing process
approximate lead time: 2-6 weeks  (contact factory)
upper-arm assembly not included in galvanizing process (due to assembly requirements)
available platforms: Tommy Traction, Bar Grate, and Extruded Aluminum (aluminum not galvanized)
unavailable platforms: Steel Treadplate
once orders are received, cancellations and modifications may not be permitted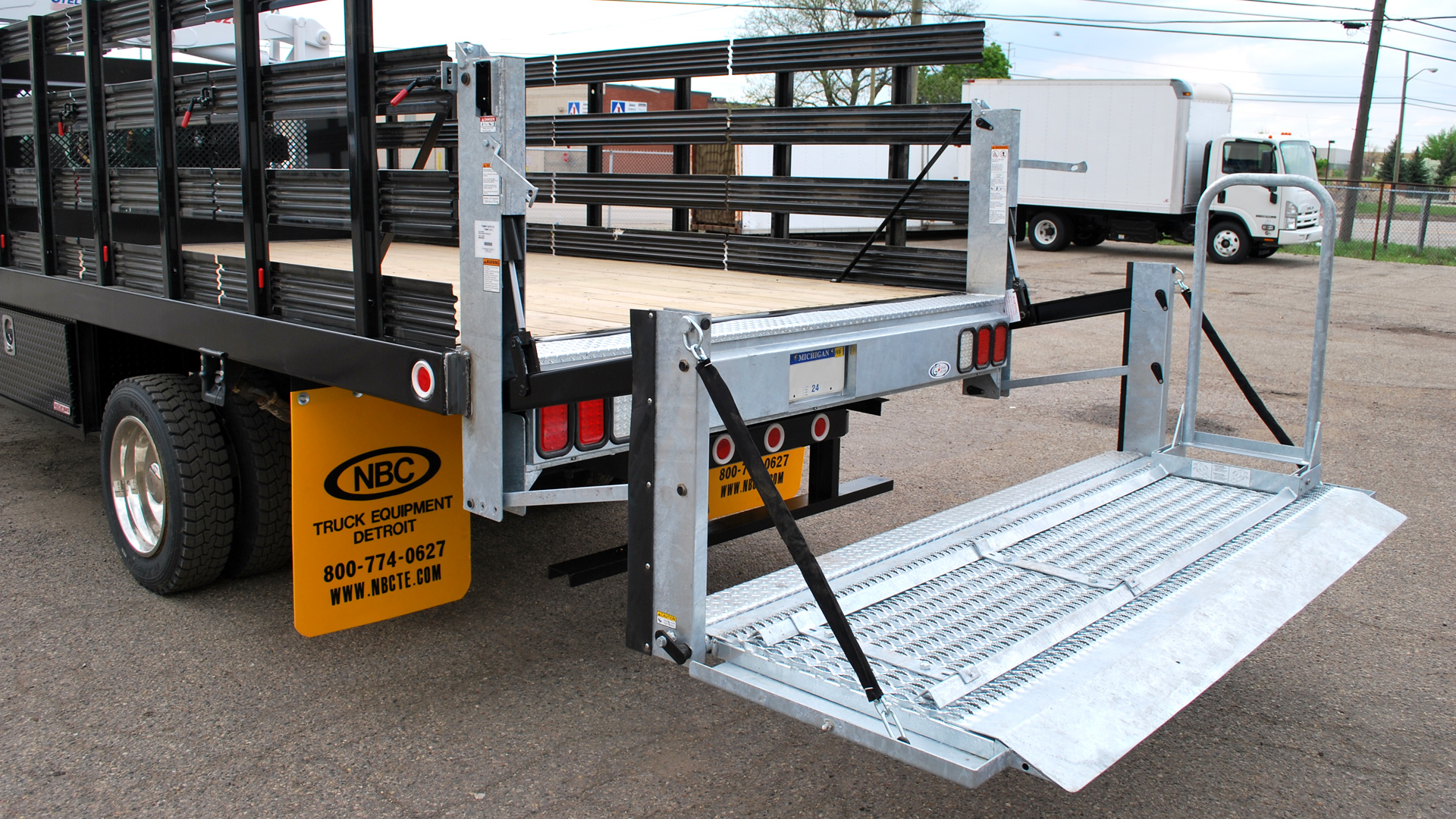 Contact your territory manager or call Tommy Gate customer service, 1-800-LIFTGATE, for more information.