One of the most common challenges a liftgate buyer faces is the lead time. It is quite normal for a customer to have to wait 4-6 weeks for the order, delivery, and installation of their liftgate. To combat this phenomenon Tommy Gate developed the Guaranteed Stock List.
THE GUARANTEED STOCK LIST is a collection of the most popular liftgate models that are ready to ship from at least one of Tommy Gate's five regional warehouses within twenty-four hours of ordering, guaranteed!
For Tommy Gate dealers and customers alike, the Guaranteed Stock List is an excellent resource because it provides the assurance that there are liftgate models already built and available to be delivered at the earliest possible date.
THE GUARANTEED STOCK LIST has just been updated for 2015 and there are some notable changes.
For the first time, a Tuckunder Series model has been included on the ready-to-ship list. The average lead time for Tuckunder models across the liftgate industry can range anywhere between 2-6 weeks (and in some extreme cases even longer). Tommy Gate has committed to keeping Tuckunder model liftgates always in stock and ready to ship.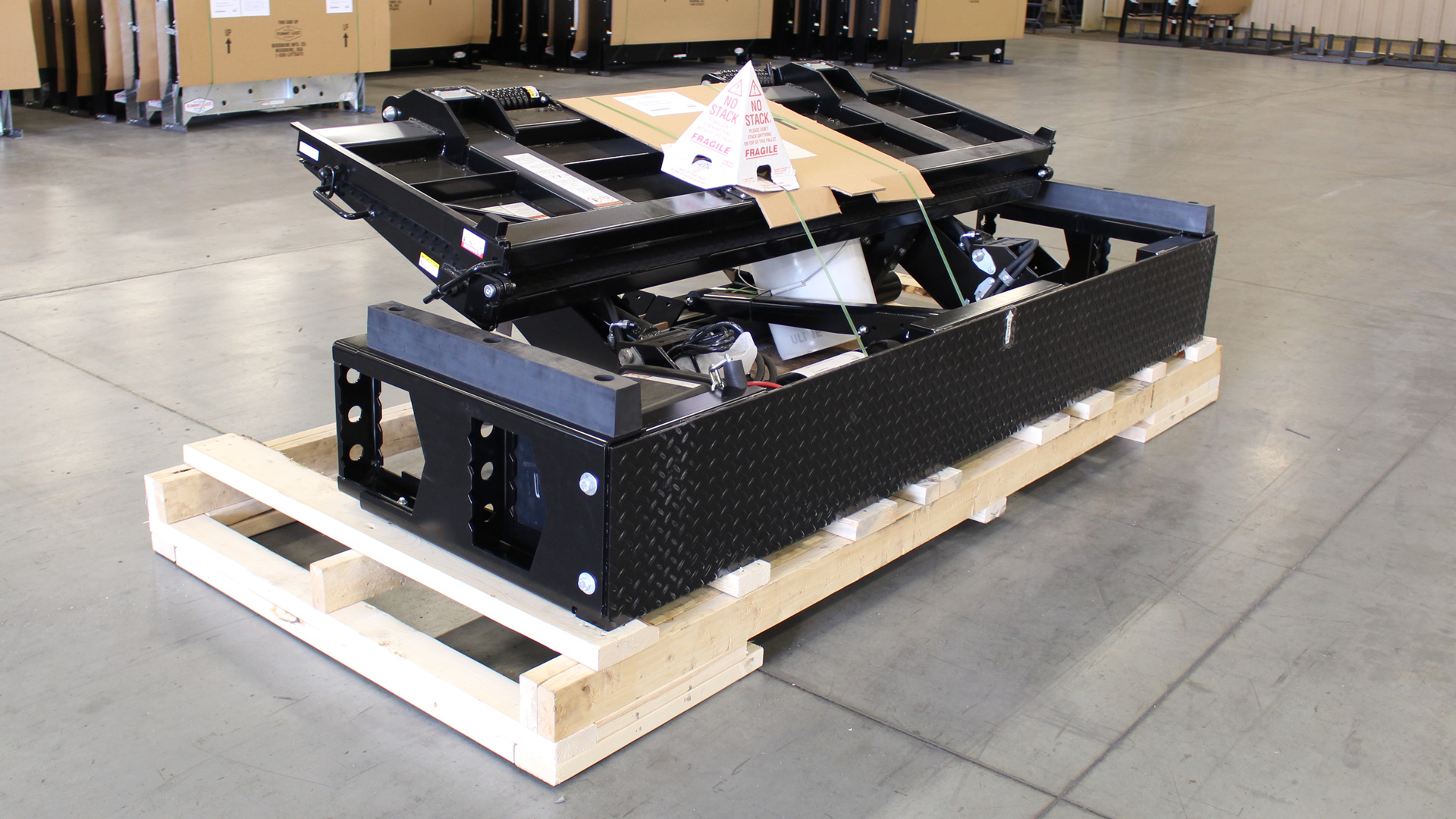 THE TUCKUNDER SERIES offers large platforms, with large capacities, and the highly-desirable ability to fold and store underneath the vehicle bed.
The 2015 GSL has also added new CANTILEVER SERIES LIFTGATE MODELS for the Ford Transit Commercial Van. That Ford cargo van, having been recently released, is currently enjoying a prominent place in the work van market.

The 2015 GSL is effective April 22, 2015. To find a Tommy Gate dealer near you, use THE DEALER LOCATOR or call Tommy Gate customer service, at 1-800-LIFTGATE.