Tommy Gate is pleased to announce the availability of new, High-Cycle, Gas Bottle Rack Railgate models.
New High-Cycle Gas Bottle Rack Railgates have been specifically designed to provide transporters of gas and propane cylinders with a liftgate solution that supports higher lifting capacities, frequent daily cycling, and dock loading compatibility.
These new railgate models feature "High-Cycle" durability (resulting from the unique steel-roller and leaf-chain drive system), platform "drop away" functionality for dock loading/unloading, and a folding retention fence to secure gas and propane cylinders.
Liftgate Details: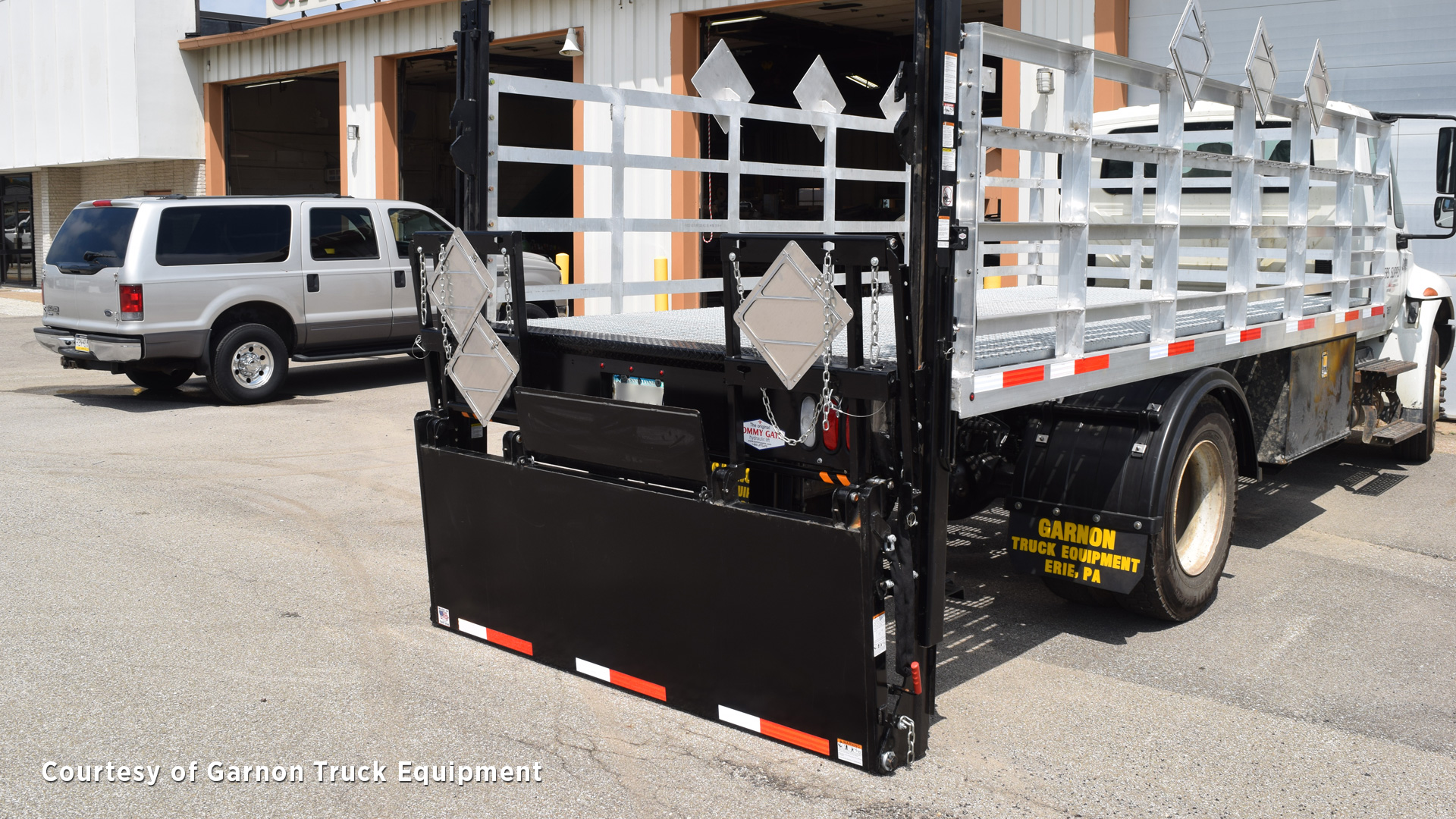 High-Cycle GBR Liftgate Dimensions
Since they utilize the same design components as Bi-Fold Railgate models, HC GBR liftgates are chock full of standard features, including platform auto open/close, low-profile control (with timed shut-off), and safety-trip bar. The Tommy Gate Safety Trip Bar comes standard on all Railgate models and disengages the lift when an object is detected between the rising liftgate platform and the liftgate frame. 
Safety-trip Bar Demonstration Video
* NOTE: Demonstration Video depicts the Safety-Trip Bar function on an RTC Model Railgate, not the High-Cycle Gas Bottle model.  
Tommy Gate is excited to introduce this new lift to the truck equipment industry and will be eager to answer any questions you have. Feel free to contact your territory manager or customer service at 1-800-LIFTGATE.
Tommy Gate is always working to design, build, and improve upon the finest liftgates in the world.
Accept no imitations.